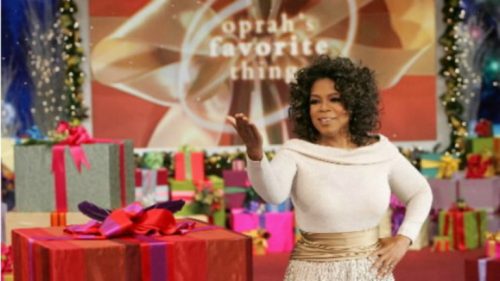 Just like Oprah
With the last of this years blogs, I was reflecting on how to finish off the year. Oprah and Ellen offer their favourite things, so with that in mind, here are my favourite things, some money related, some random. Enjoy…
Book
Barefoot Investor for Families
I know I use a lot of blog space on the Barefoot Investor, but this book has changed our crazy household. Our Brady Bunch (with no Alice) now enjoys Money Meals on Mondays where our kids receive their pays for a weeks hard (not really that hard) work. The kids now have embraced budgeting, doing jobs for family and for pay, and this Christmas they joined their 'Give' jars to donate a hamper full of food to the Salvation Army.
Blog Written
2 Phone Calls + One Afternoon = $2,000
To be honest, I was somewhat reluctant to share so much in this blog. But I thought, if showing what the other half and I did can help someone else do the same thing, then brilliant. Definitely one of my own favourite blogs this year, and a great arvo full of savings.
Movie
So much more than a kids movie, and dare I say it, better than the original!!!
Money Moment
The $5 Challenge
Cracking open one of this years money challenge tins was a great moment. We used this to show the kids how small change (or small notes) can add up to something really big.
Documentary
This six episode series is definitely well worth a watch. Opens the eyes to many different personalities, schemes and greed.
Have a Fantastic Christmas and Prosperous New Year